Builder Profile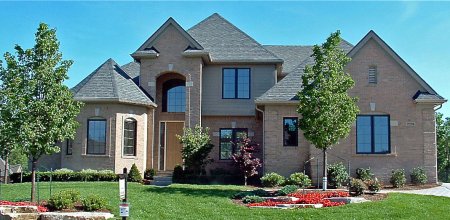 David Steuer's father and grandfather instilled within him a passion for the real estate and construction industry. As a result of this passion, he obtained his builder's license and built his first home in 1980.
David started his own company in 1986 and has been building ever since. He moved into the role of Real Estate Developer, founding and operating companies to acquire, manage and broker commercial and residential properties. David was also an Adjunct Lecturer at the University of Michigan Ross School of Business, teaching graduate level Real Estate classes. In 1995, he formed Steuer & Associates and began focusing on residential home construction.
Over the years, David has cultivated a distinguished team of dedicated professionals and skilled craftsmen that are intent on creating
state-of-the-art homes
that enhance a homeowner's quality of life.
At Steuer & Associates, we strongly believe in the importance of service to the homeowner during construction and after the closing. Our home designs also received multiple industry awards.
• Numerous Blue Ribbon Awards over the years for Parade of Homes.
• Selected by the Builders Association for the 2002 Homearama at Indianwood in Orion Township.
• Designer/Builder for the 1983 National Art Train Designer Home.
• Feature articles in newspapers and other publications.