New Construction Homes in Westland, MI - Building Process, Floor Plans, Construction Loans, and More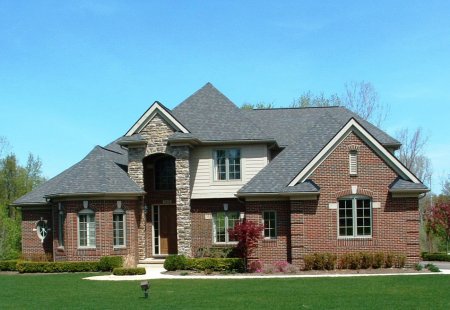 Steuer & Associates is Westland's premier home builder and has over 30 years of experience building new construction homes for homeowners like you. Our award-winning homes offer excellent design, construction quality, location and value.
We understand that purchasing a new construction home is a major investment and decision. We approach each construction project with unequivocal integrity, and pay strict attention to each detail.
At Steuer & Associates, we have cultivated a distinguished team of dedicated professionals and skilled craftsmen that are intent on creating state-of-the-art homes that enhance a homeowner's quality of life.
Michigan's Trusted Home Builder
At Steuer & Associates, we strongly believe in the importance of service to the homeowner during construction and after the closing. Our home designs also received multiple industry awards.
Numerous Blue Ribbon Awards over the years for Parade of Homes
Selected by the Builders Association for the 2002 Homearama at Indianwood in Orion Township
Designer/Builder for the 1983 National Art Train Designer Home
Feature articles in newspapers and other publications
New Construction Homes in the Westland Area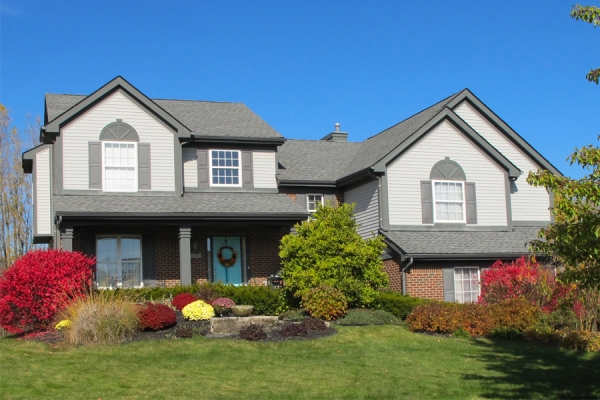 When you select Steuer & Associates to build your new home, you will have a dedicated team working with you through each step of the process.
A Sales Consultant will walk you through each step to specify your dream home. If needed, a Home Designer will customize an existing home plan.
A Construction Manager will oversee the building process and will make sure that your questions are answered. He will ensure that your home meets or exceeds the National Association of Homebuilders Guidelines.
When your home is complete, he will tour the home with you to explain how everything works and how to properly maintain it.
You can rest assured that each home built by Steuer & Associates is backed by a One Year Builder Warranty.
The Home Building Process

Step 1
Visit the home site.This step is very important! You need to make sure that it's a community and lot/development where you want to live.
Step 2
Talk to your lender, or one of the half dozen banks that regularly provide loans to our clients. They will determine the right loan program for you.
Step 3
Contact us for an appointment to see full-size floor plans and photos on a big screen so you can select or customize the style of home that meets your needs. Review our paperwork; standard contract, warranty, included features, and preliminary review of popular upgrades.
Step 4
Finalize your choices and sign the purchase papers.
Step 5
Apply for your loan.
Step 6
Revisit our selection center to choose the materials and colors that reflect your taste and will make this house your home.
Once you sign the purchase papers with a small deposit, and complete your loan application with the lender of your choice, we will apply for a building permit to expedite the building process!
Some of our floor plans include:
Turnberry, 3450 sq. ft.
Center entrance two-story, t-stairs, open and expansive kitchen, two story great room and foyer with impressive bridge overlook.
MacArthur, 2055 sq. ft.
Vaulted ceiling from the front door all the way through the formal living room, formal dining room and great room.
Pillsbury, 2106 sq. ft.
Huge two-story ceiling starting at the front door and continuing through the great room, dining area and kitchen.
Click on the pictures below to view our past work:
Financing Your New Home - Construction Loans
If you are not purchasing with cash, your will need to secure a construction loan. A construction loan differs from a regular mortgage in that it is put in place prior to any construction starting. There are a number of lenders that Steuer & Associates has worked with in the past who provide this type of financing and are familiar with what is involved.
View lenders here to learn more about the different programs, rates, and fees available to you.
---
Contact Steuer & Associates today to learn more about our the building process and our communities across Southeast Michigan.